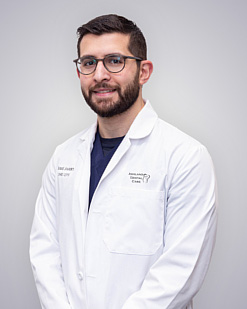 Dr. Joulakh graduated from Boston University, Henry M Goldman School of Dental Medicine. He is certified in Invisalign®, neuromodulators, and facial fillers. Dr. Joulakh strives to provide comfortable, thorough, and comprehensive dental care. He has a love for the combination of art and science in dentistry.
Dr. Joulakh is a member of the American Dental Association, Massachusetts Dental Society, American Academy of Esthetic Dentistry, and International Association for Dental Research.
Dr. Joulakh has been resident of Massachusetts for more than seven years. He likes to play soccer, travel, and explore, and is fluent in Arabic.